Cornerstone Church was recently planted in Stuttgart to serve the International English-speaking community in the city and surrounding area.
In the Summer of 2021, the Lord confirmed the desire in the hearts of our leaders Chris & Nicola Hewitt  to begin a Bible-based International English-speaking Church that would be spirit-led and evangelical in nature, and would impact Stuttgart and the world for Christ.
"God has given us a great love for people, and we seek to follow His example of sacrificial love for others. For "God so loved the world that He gave His only son… that whosoever believes may not perish, but have eternal life…" (John 3:16). And one of the ways we show this love is by helping others to grow in their relationship with Jesus and in their commitment to His Word." 
Currently, Cornerstone members are meeting in small Life Groups in various homes around the greater Stuttgart city and surrounding area. We would love for you to join us at one of our Life Groups and would love to help you stay  connected with us through our Monthly Events. 
Pastor Chris & Nicola Hewitt
Chris, originally from Trinidad & Tobago, served as a Missionary in Brazil for 20 years. During this time, he met his lovely wife Nicola, who was from Germany, also serving as a Missionary in northern Brazil. They were both involved and passionate about Pastoral work, Kid's Ministry, Counselling, Teaching, Coaching, Worship, Evangelism & Discipleship.
Chris finished his ministry studies at Capital Bible Seminary in Maryland, US. While Nicola finished hers at Columbia International University, South Carolina, through a German Campus.
They have two beautiful children – Joshua (12 years) & Katie (10 years). Their family deeply loves God and enjoys serving and living life together with people from all nations of varying cultures and in different walks of life.
They answered the Lord's call to return to Germany during the Refugee Crisis in Stuttgart back in 2015. They served and ministered with the refugees until 2019. They then served at the International Church of Barcelona, Spain (ICB) from 2019 to 2021. During this time, God further prepared them for this challenging but wonderful new journey to begin an International English speaking Church in Stuttgart, Germany.
Know more about
our Vision and Mission
and our Core Values
Our Vision is to be a loving and growing community, where people find salvation and hope through Jesus Christ, then discipled and equipped to serve others, as we reach our city and the world with the Gospel."
Our Mission is to help each person at Cornerstone church be Christ-Centered, loving and serving others, and to become Disciple-makers.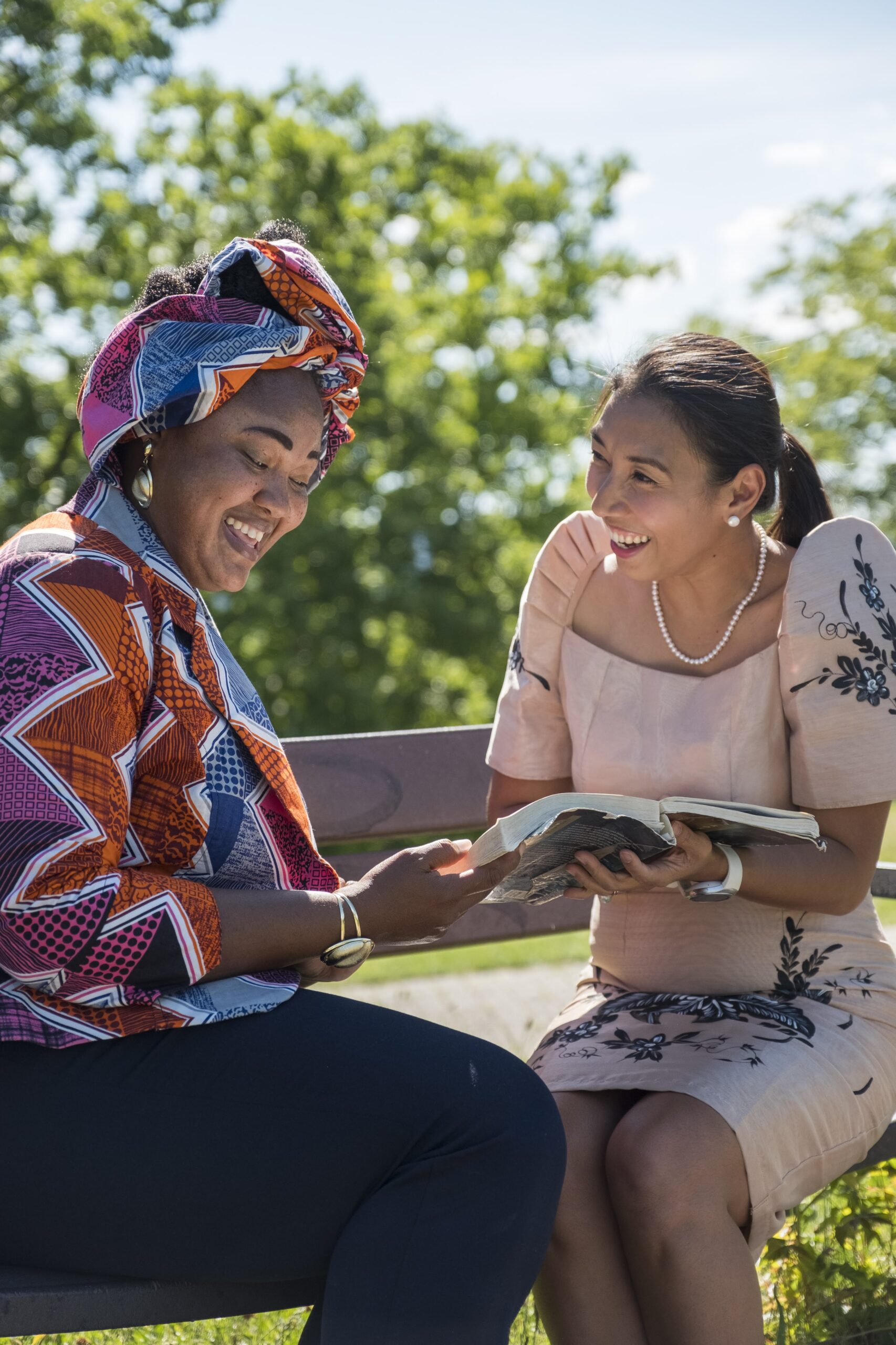 Values are an important part of our church and reflect in our DNA (who we are). They are also the foundation as we seek to be godly leaders and Christ followers. Therefore, it is important that each of us faithfully pursue them.